Searches related to coaching classes:
Order by:
8 ads for coaching classes in Patna ... child in Agrawal Commerce Career to build a strong foundation for his career. Agrawal coaching institute in Exhibition Road, Boring
Other classes - Patna
July 13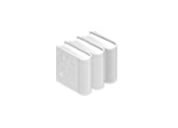 Type: classes MISHRA coaching classes DIRECTOR-PANKAJ KUMAR MISHRA home TUTION AVAILABLE NEW TEACHERS INVITED FOR HOME TUTION ALL SUBJECTS
Other classes - Patna
August 10 Yatharth classes....coaching for SSC, CGL, Bank Exam, Govt. Job Exam, IBPS, Math and Reasoning and much more. As aura of....
Other Services - Patna
December 13 The best MBA coaching institute in Patna with experienced faculty and remarkable results. We focus on one-to one interaction and custom
Tutoring - Private Lessons - Patna
January 02 The best MBA coaching institute in Patna with experienced faculty and remarkable results. We focus on one-to one interaction and custom
Other Services - Patna
November 28 Techno Herald is a well-established and best GATE coaching In Patna which offers you best quality education which not only helps you crack
Tutoring - Private Lessons - Patna
Oct. 10 ... child in Agrawal Commerce Career to build a strong foundation for his career. Agrawal coaching institute in Exhibition Road, Boring
Other classes - Patna
July 13
Call Now:- 9798321416 BSC Academy Patna is the oldest, largest and most successful classroom based coaching institute in India. It provides
Other classes - Patna
August 07